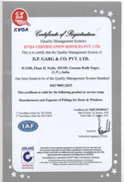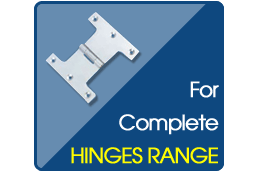 Night Latches & Cylindrical Knob Lock

Garg Locks is a well-known and prominent company when it comes to the security & hardware segment in India. Our journey began from Noida, Uttar Pradesh in 1985 with an aim to provide high-quality security Locks, Hinges and Handles that would bring peace and a sense of security to homeowners and office owners. With that in mind, we launched our first lock in 1996. And today Garg Locks has become a brand that everyone associates with trust, security, and stylishness in the world of architectural hardware solutions.
An ISO 9001:2015, 14001:2015 & CE Certified company, Garg Locks manufactures and supplies different types of security solutions and locks, including Door Hinges, High-Quality Locks. We specialize in the design and manufacture of best-in-class Architectural Hardware, Window Locks & Fittings, Door Locks, Furniture Locks, Pad Locks for the commercial and residential sectors of the market. We are one of the trusted Locks Manufacturers and Door Locks Suppliers in India who are committed to meeting customer's satisfaction with consistency in quality and reasonable prices.